MEET YOUR NEW CLIMBING PARTNER
Perfect Descent Auto Belays are hand-built in the USA and certified to the highest standard in the world. Featuring an aluminum and stainless-steel outer case to protect precision high-wear internal components. Lightweight and compact construction, reliability, and low cost of ownership are just a few of the reasons why PD® is the preferred auto belay at climbing gyms, camps, schools and universities, on ninja obstacles courses, and at family entertainment centers. Tested and certified to 10x EN 341:2011 Class A., representing the most comprehensive certification requirements for recreational auto belay devices.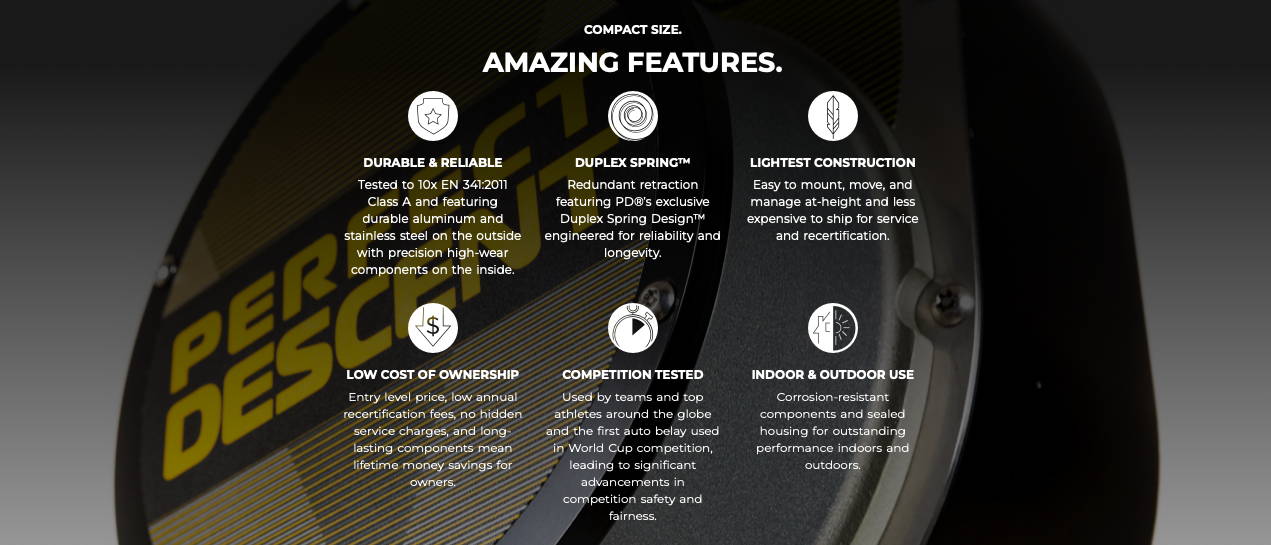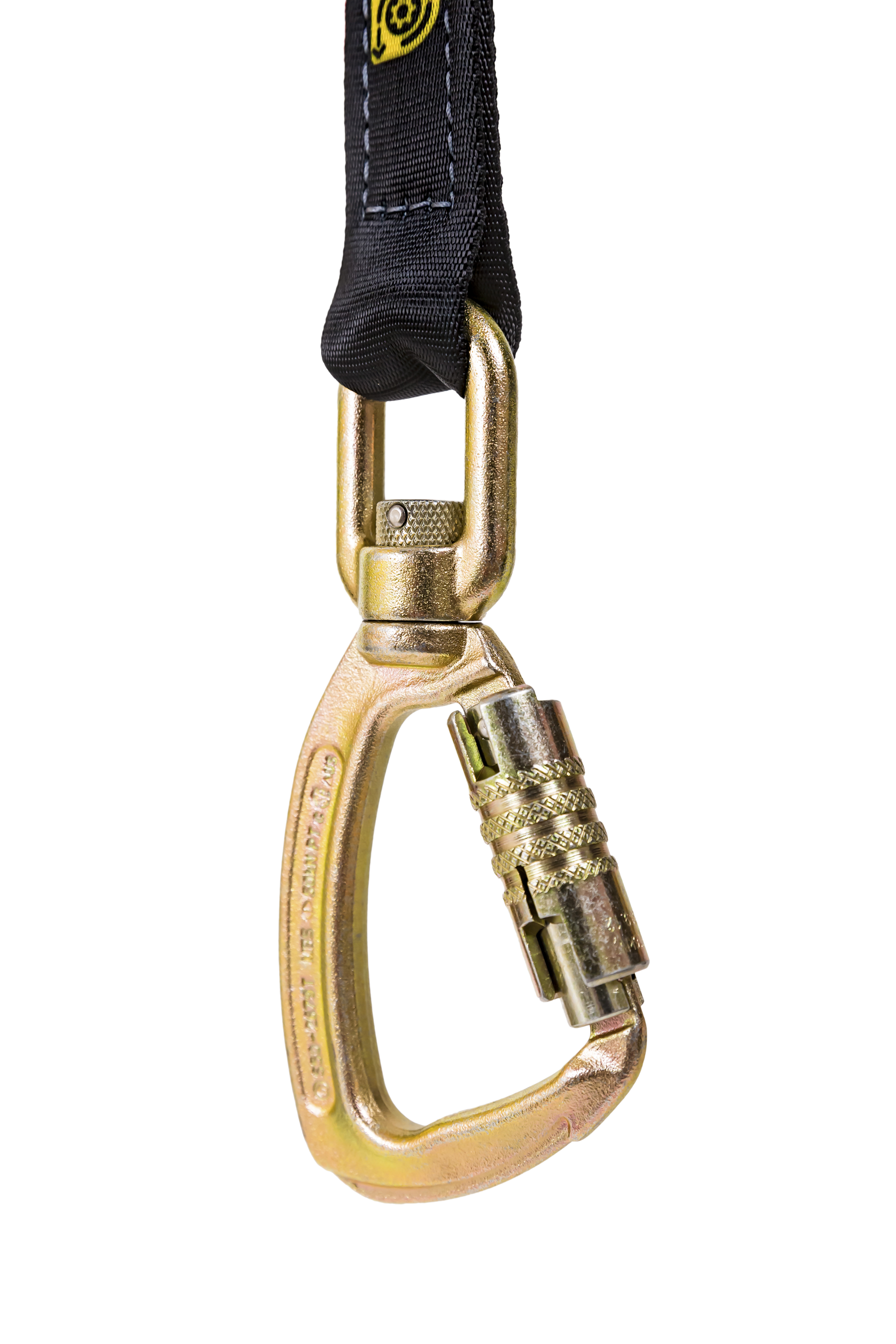 Steel alloy 3-stage auto-locking carabiner with integrated swivel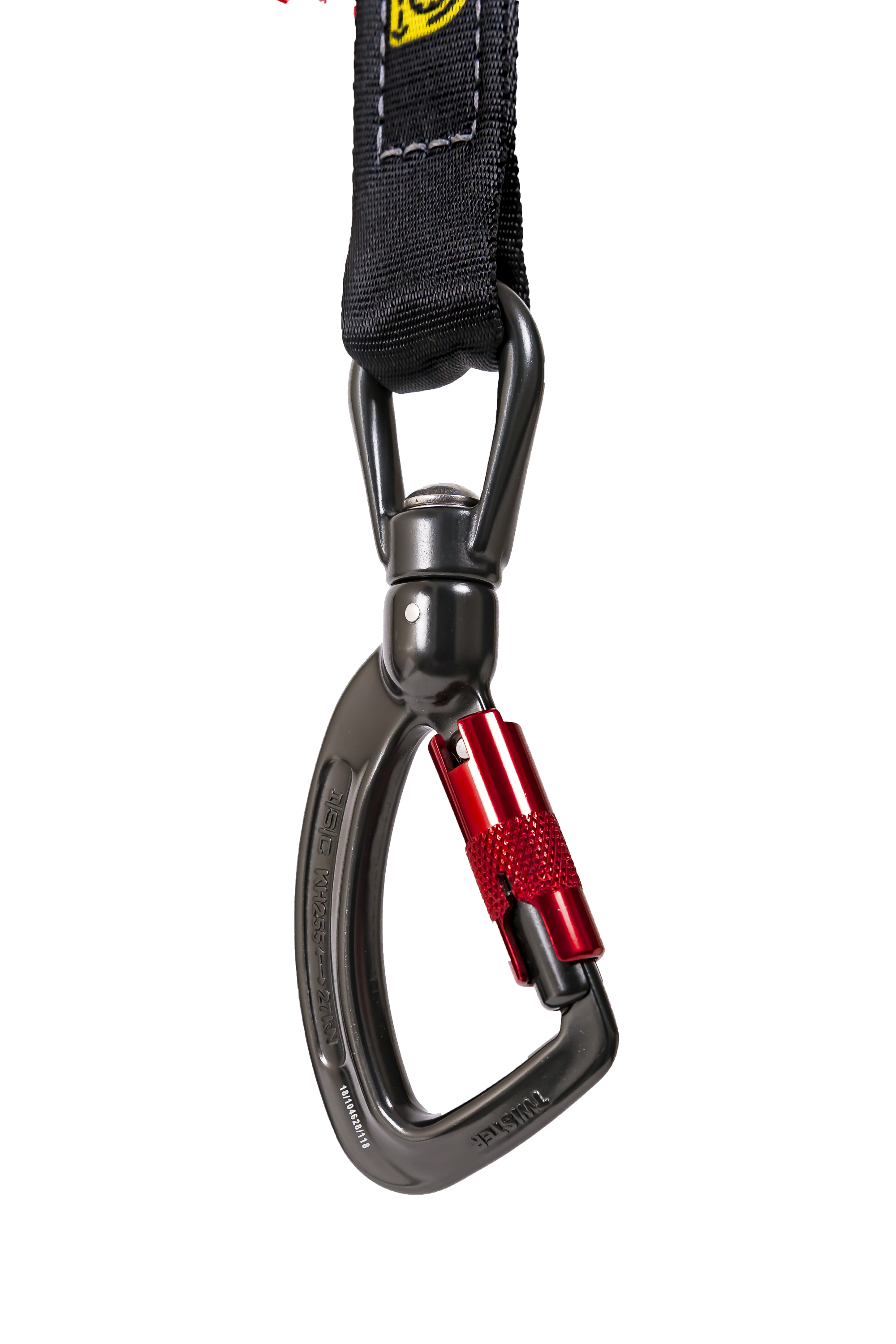 Anodized 3-stage auto-locking carabiner with integrated swivel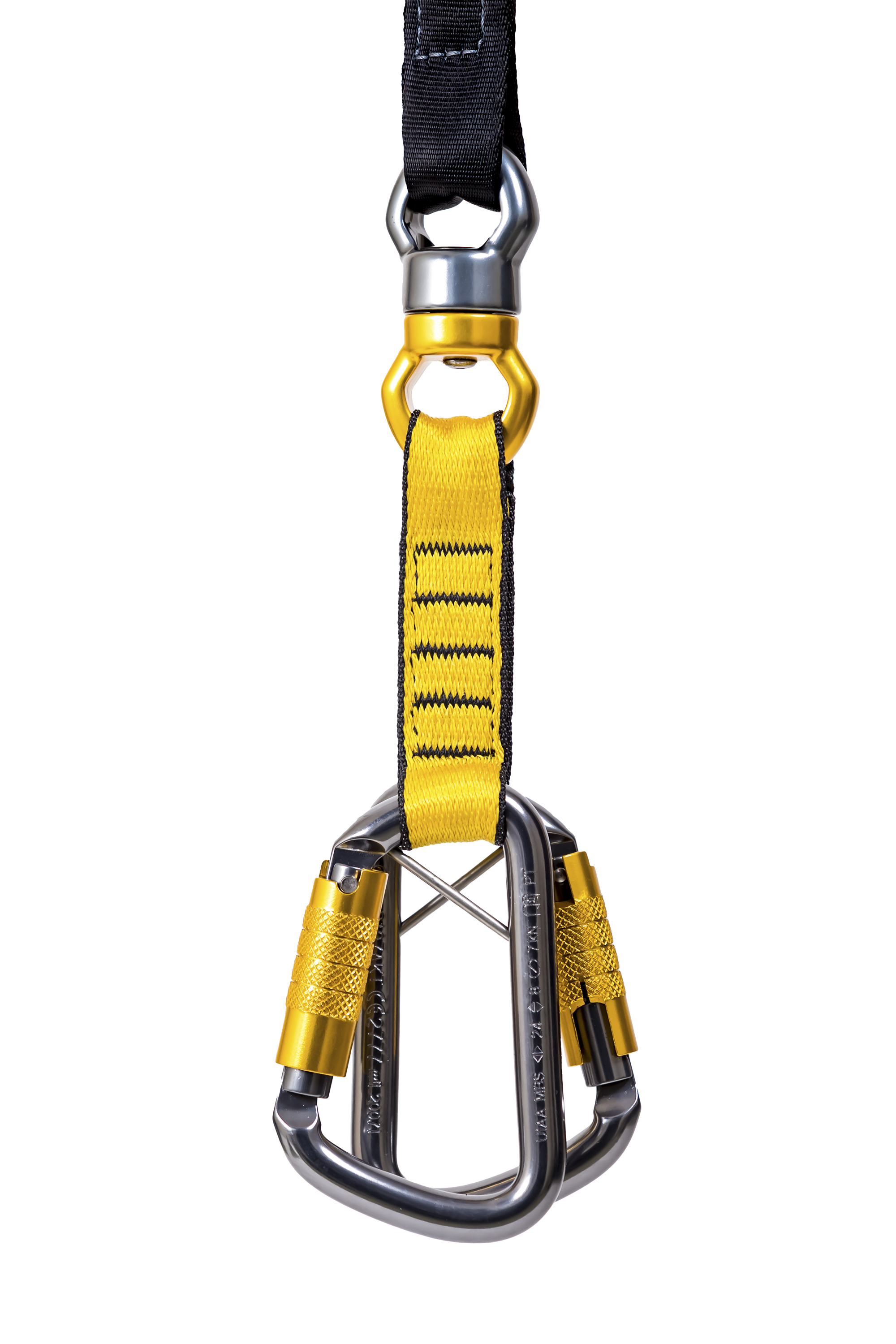 Twin 3-stage auto-locking carabiners with sewn dog bone and precision swivel
Full strength sewn loop suitable for use with authorized connectors

Looks great and works great.

Beautifully designed, great value and high quality.

Love this belay, Getting another soon.