Inspection Management for the 21st Century
Ensure inspections are never missed. Save time, money, and reduce risk.
---
Organize your inspections, set schedules and receive notifications to be reminded when inspections are due.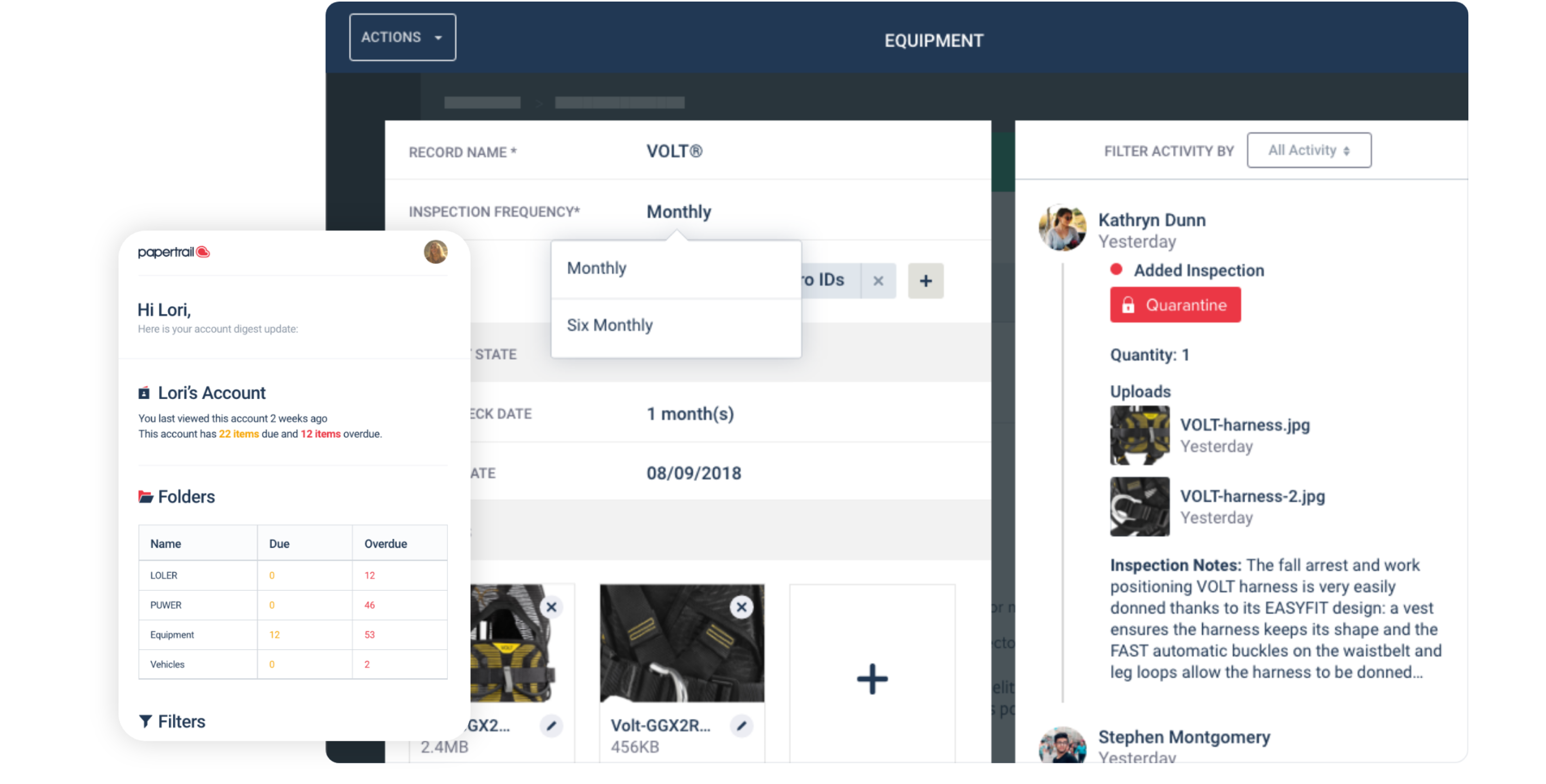 ---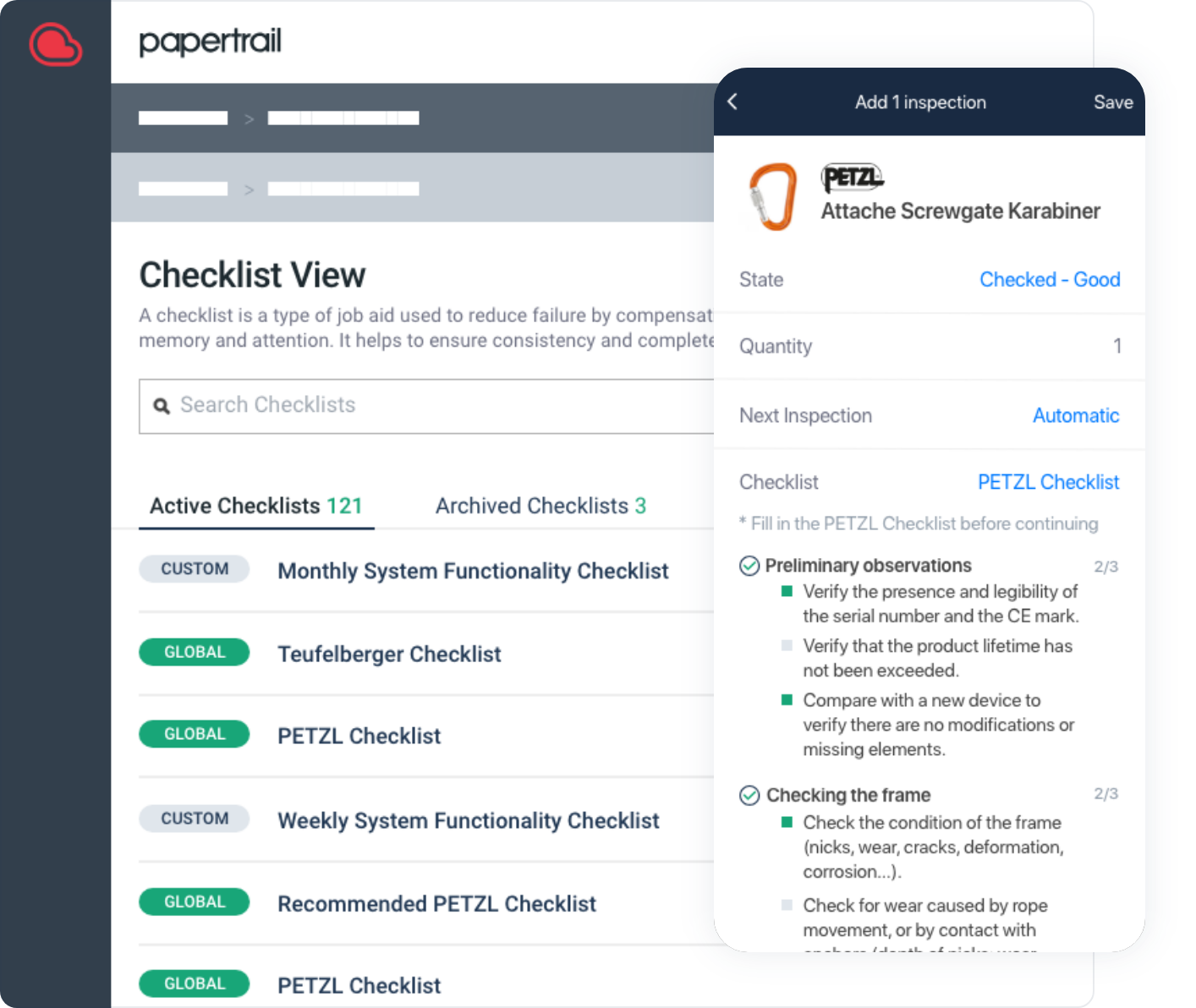 Enhance your inspection records with checklists, product information, photographic evidence and a full inspection history.
---
Easy to navigate, easy to search. All your records, inspections and evidence in one stress free location.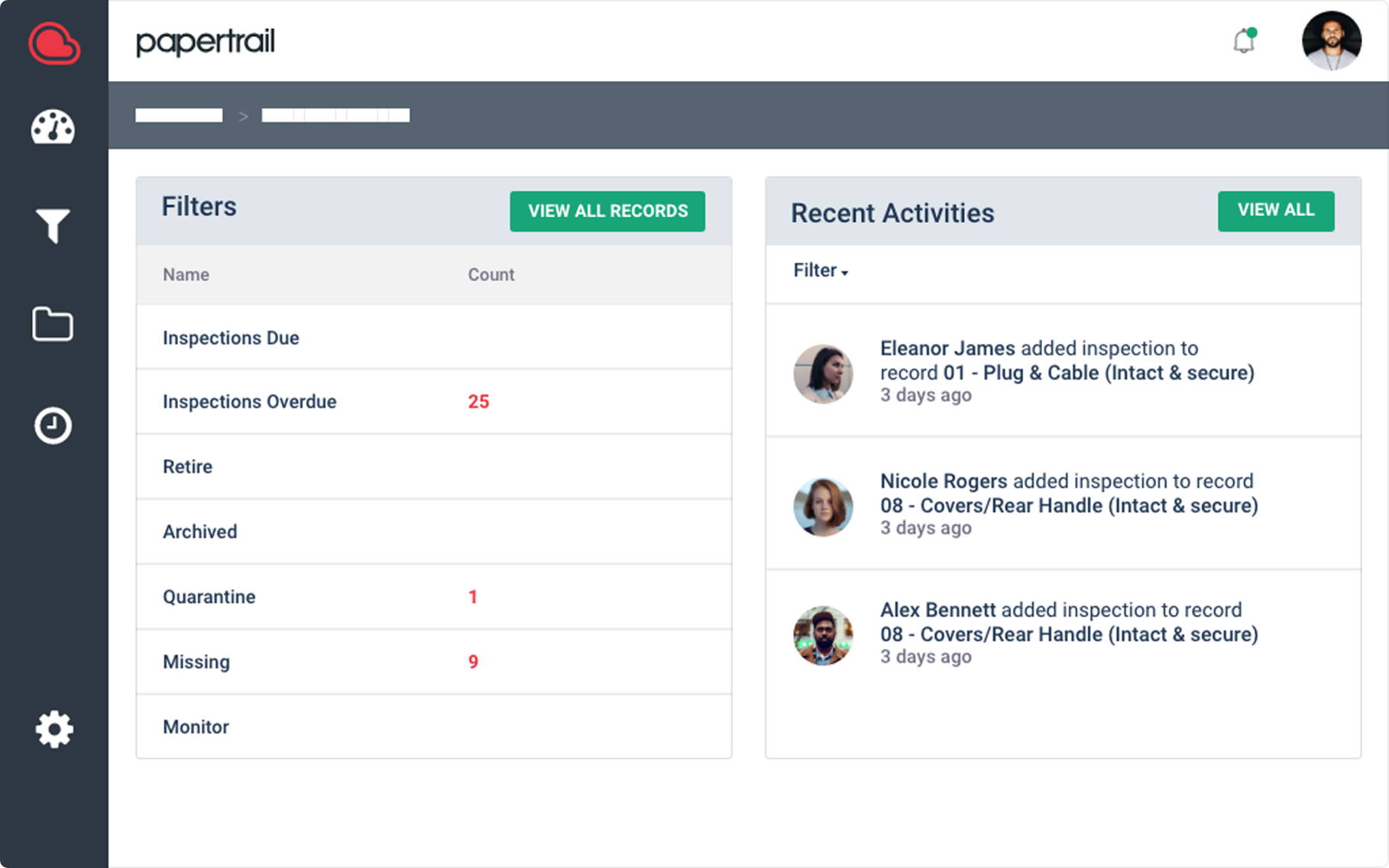 ---
Having Papertrail has been a real plus for our operation: it has allowed us to be all on the same page when it comes to maintenance and inspecting our equipment. All our records are easily accessible for any individual piece of gear, which helps keep track of what needs to be put into service or retired. It allows for individual autonomy for our staff. They all can see what is due and when it needs to be completed.
Cameron Leonard, Operations Manager
---
See Why Thousands of Professionals from 45 Countries
are Using Papertrail to Capture Millions of Inspections